Rose Nectar Facial Cleansing Oil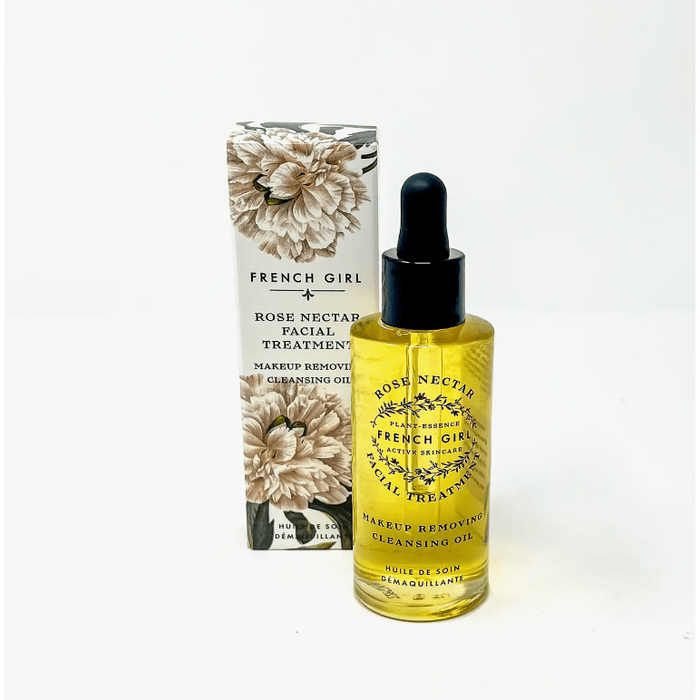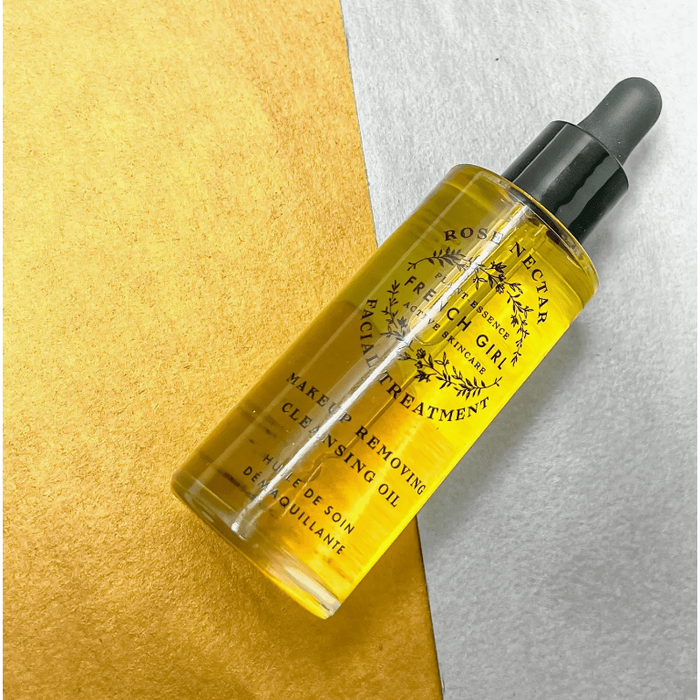 What's inside: French girl rose cleansing facial oil is a luxurious cleansing oil that gently but effectively removes makeup and breaks down buildup without stripping skin of essential oils, leaving it soft and supple. Approved for sale in the uk/eu. The superstars: rose geranium essential oil minimizes inflammation and improves circulation. Rosehip oil contains important beauty essentials, including anti-inflammatory fatty acids and vitamins that promote healthy aging. Whole plant oils provide superior hydration for all skin types. Silicone-free formula: potent, plant-based, powerhouse ingredients that support a healthy-looking skin barrier. our formulations never include petroleum-derived silicones & acrylates or highly-refined fractionated coconut oils.  Water-free: we use sustainable plant oils and extracts to replace the water in our formulations.   
Skin concerns: fine lines, dehydrated, dullness, sensitive.